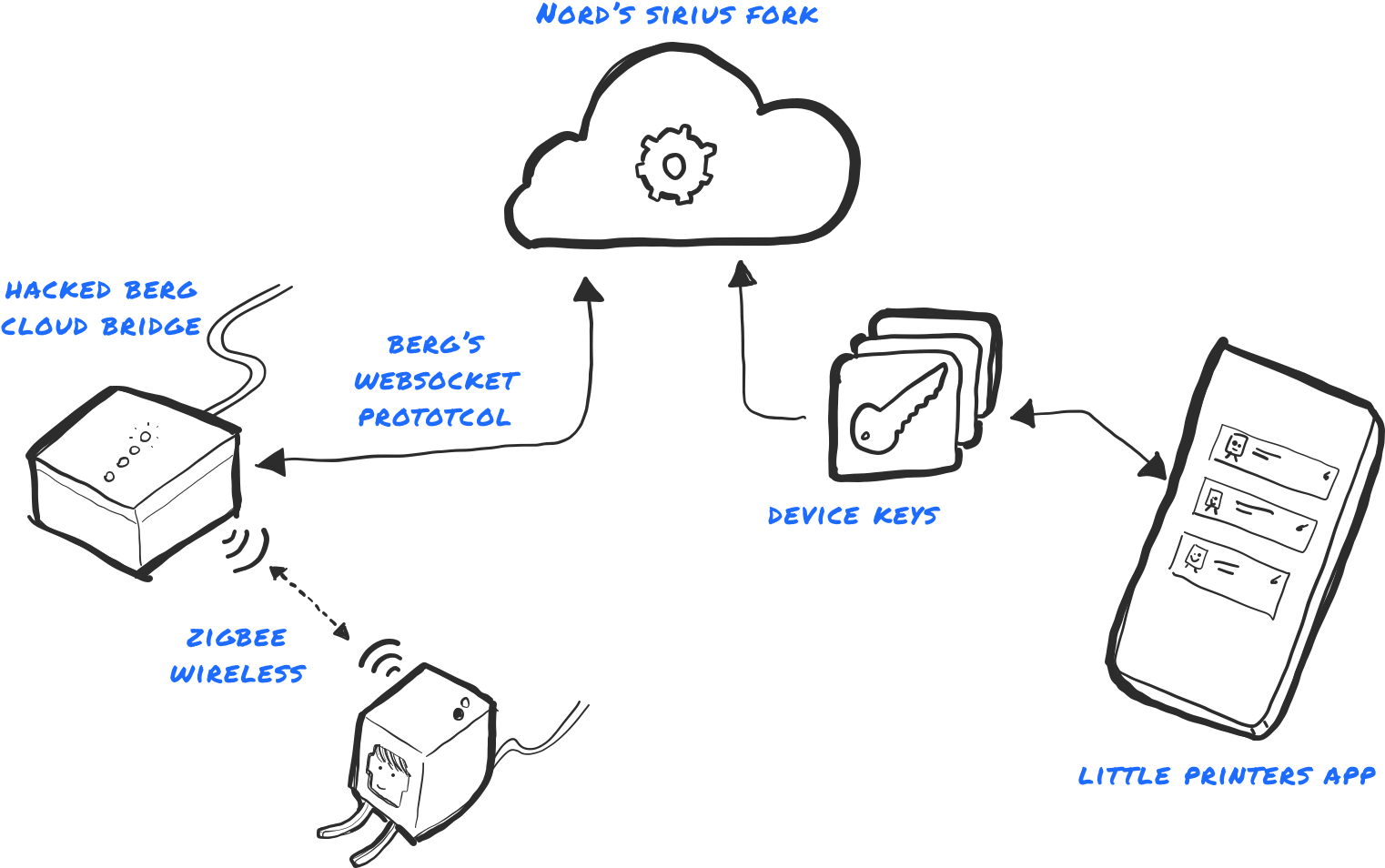 How it works
At the core of the system is Sirius, the open source backend for Little Printer, started by Matt Webb and developed by the open source community.
To support the app, we added device keys and their API.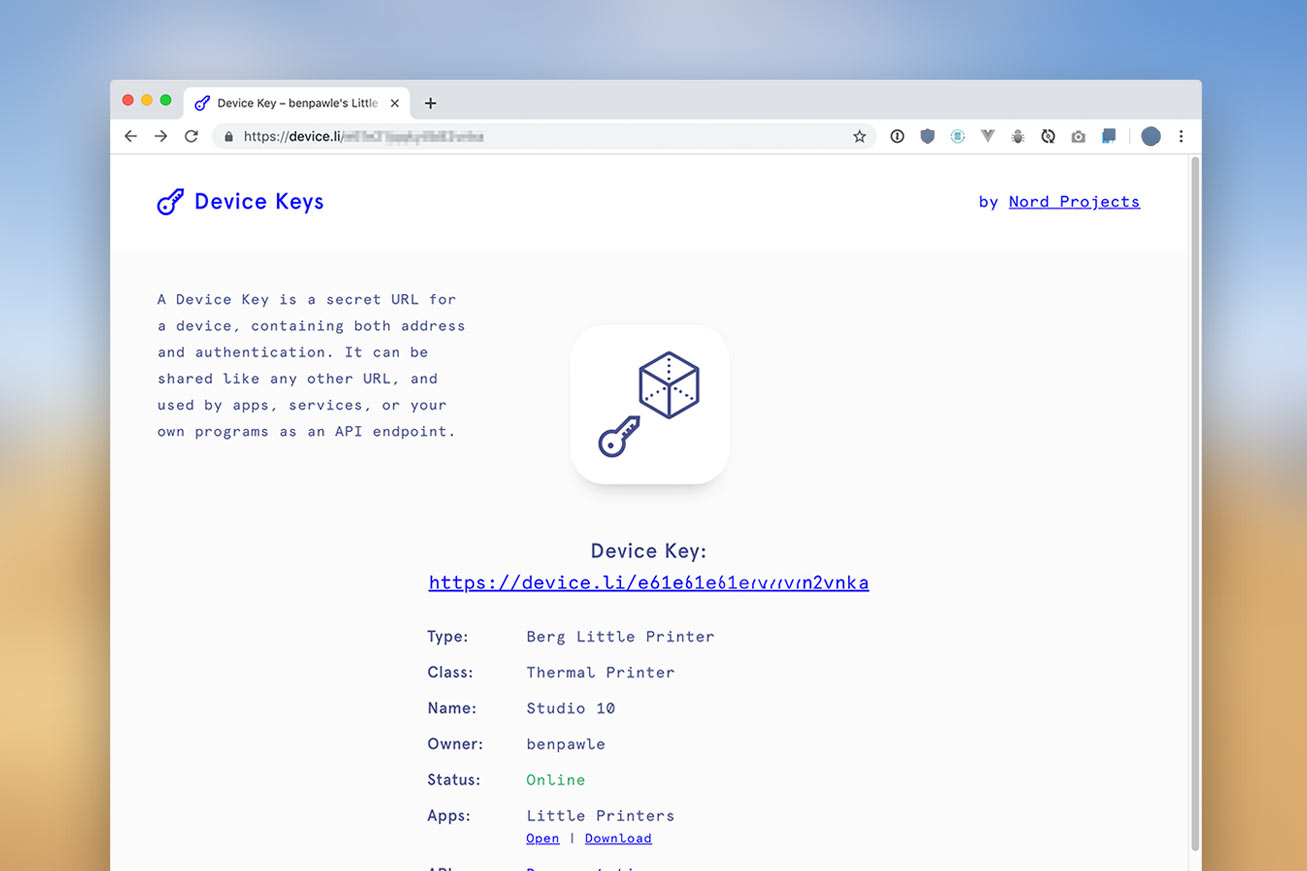 Device keys
Device keys are how the app talks to the printer, and are the underlying tech behind our sharing model. Because they're just URLs they're decentralised, like an email address. But unlike an email address they can be revoked at any time if they get into the wrong hands. New keys can be minted and revoked from Sirius.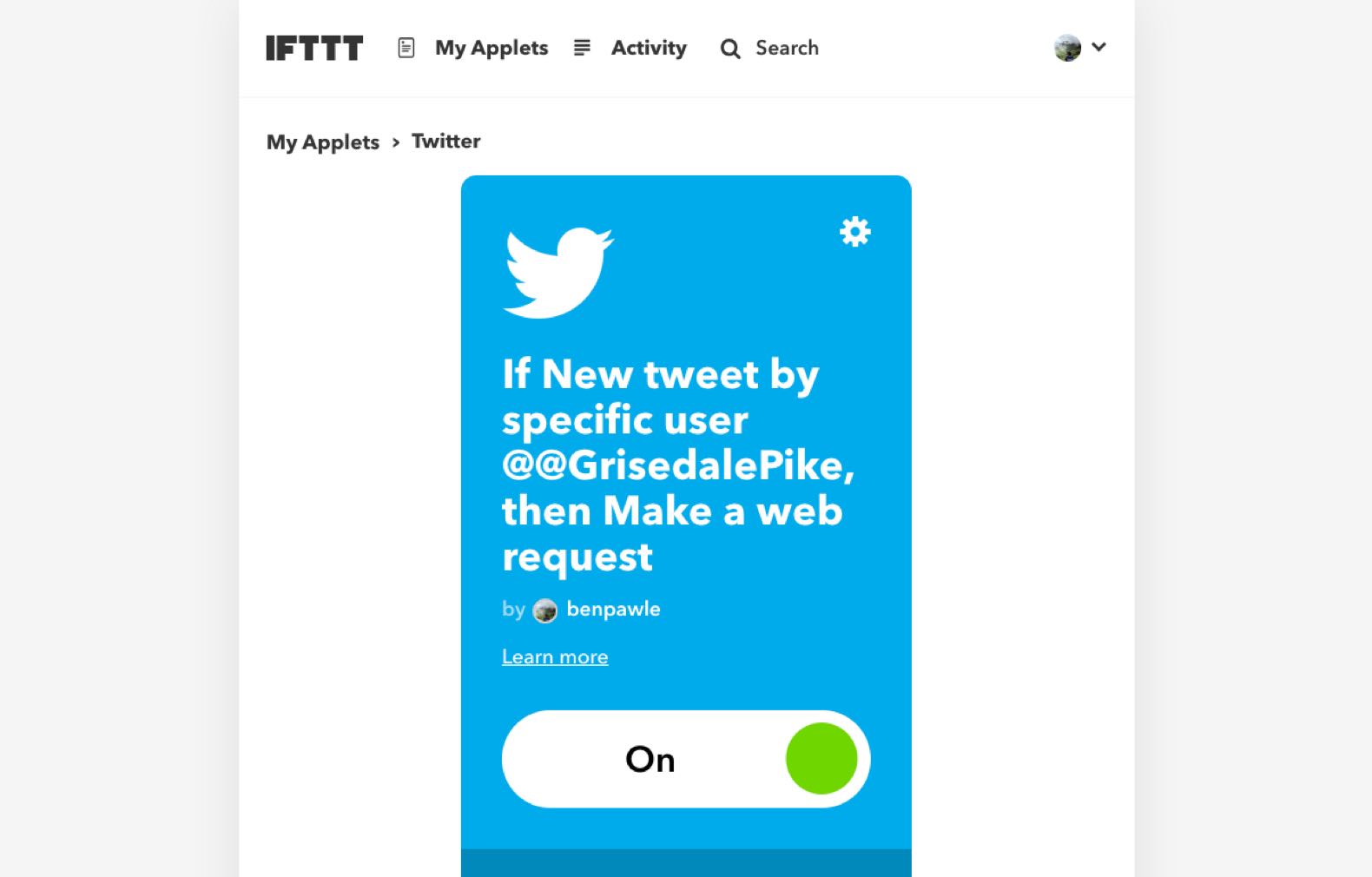 Webhook integrations
These device keys also work as an API, so they can be easily hooked up to services like IFTTT or Zapier, or even used in your own scripts.
Printing is as easy as:
curl https://device.li/1234secretkey \
-H 'Content-type: text/plain' \
-d 'hello'

You can also send messages in HTML, image, and JSON formats. This makes it really simple to plug them into IFTTT, using the Maker action!